Jonathan Rechner was born in April 11, 1972 in America. He is known by his ring name Balls Mahoney in the American Professional Wrestling circuit. He his best known for his stint in the ECW (currently known as WWE) Rechner has a son named Christopher.
Balls has numerous tattoos including two large tribal tattoos on his arms, a dragon tattoo and inverted pentagram on his arm and a tattoo dedicated to Chris Candido (ring name: Candito).The tribal tattoos are large and flashy and symbolize his raw attitude he displayed in his Extreme Championship Wrestling days. They are large and cover most of his arms. Tribal tattoos signify myth and mystery. His dragon tattoo is a symbol of his strength, courage and fortitude which he has displayed throughout his wrestling career, he has never given up despite the odds being stacked against him and rose to the occasion in big matches every single time.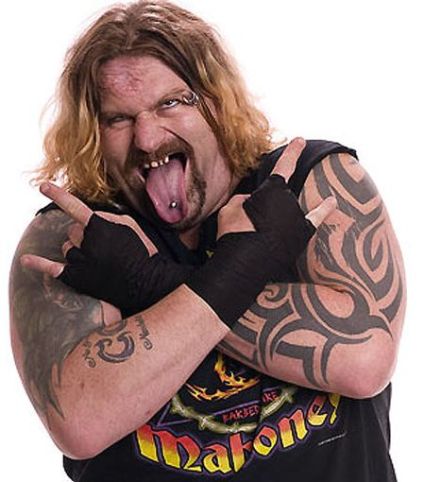 His most impressive tattoo is the one dedicated to Candito (Chris Candido), who passed away aged 33 in 2005. Balls and Candido may have been rivals in the wrestling circuit, but they had immense amount of mutual respect off-screen, Balls Mahoney got the tattoo done to remember him forever and the tattoo signifies the great amount of respect and love Balls Mahoney has for others and how much he holds them dear.