Britney Jean Spears was born in the year 1981, on December 2, in McComb, Mississippi and grew up in Kentwood, Louisiana. She started her acting career from her tender age and reached the heights of fame as the most desirable pop star with her album solo performances, such as "oops! I did it again" and other song – "Baby One More Time" exclusively. These collections broke the global sales records in the year 2001. She is a fabulous entertainer and singer, who have excelled in her ventures with wonderful 100 million records sold out. In the year 2004 Britney was married to her childhood friend Jason Allen Alexander but was considered annulled in 55 hours. Then she had a loving relationship with Kevin Federline but the couple was separated in the year 2007.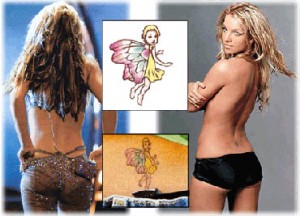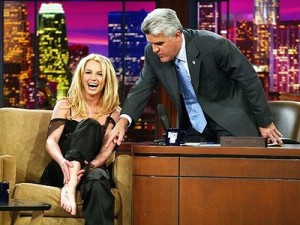 Britney Spears has plenty of artistic floral designs body arts being inked in different locations of her sexy body. The powerful young lady has passion for tattoos in a glittering way portraying her feminine in a customized style. The iconic Britney has done hip tattoo, wrist tattoo, and back side of her neck, lower back, lower abdomen and more. The enchanting tattoos are designed in a colorful manner.
The amazing tattoos are depicted in black, pink, red and white colors, showcasing her fairytale life in a joyful way. She has adorned a Celtic multicolored cross tattoo on her lower hip, and an image of lips in red and pink color on her wrist, a little star tattoo on her right hand, on the neck she has inked three Hebrew figures scribed tattoo and more. Another exotic body art that this angelic singer has done is the fairy tattoo on her lower back. Most exquisite one was the tattoo on her left foot is the image portraying a cute little butterfly that flies away from a vine.