By professional Casper Robert Van Dien Halen, Jr.  An American actor was born in Milton, Florida, United State on 18th December, 1968. His father Casper Robert Van Dien, Sr. was a fighter pilot and U.S Navy Commander and his mother Diane Morrow was a nursery school teacher. During his older age his father shifted to Florida where Van Dien enrolled the Admiral Farragut Academy at St. Petersburg campus where he graduated in 3rd place command. After completing high school he attended Florida State University, Tallahassee. He there became Sigma Alpha Epsilon fraternity member and was also trained as boxer under the coach Eric Johnson.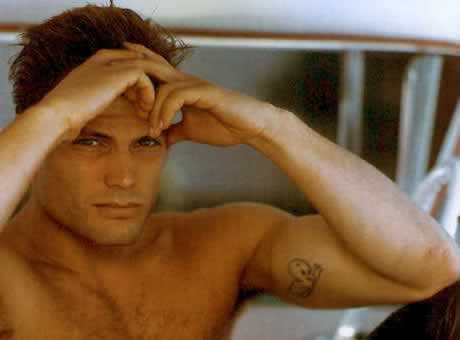 Van Dien had four years of married life with Carrie Mitchum and have two children, son Casper 'Cappy' Robert Van Dien III and daughter Dorothy Grace 'Gracie' Van Dien. After separation the custody of both children was given to Van Dien. He has Wonderful Tattoo on his body parts, but they are not real just for the movies Van Dien says. On 8th May, 1999 he then got married to actress Catherine Oxenberg and the couple have two daughters, elder Maya born on 20th September, 2001 and younger Celeste Alma born on 3rd October, 2003.
His career started from the year 1984 and after shifting to Los Angeles he performed in many small roles in television series as well in movies. The only real art design on his body part is his inside Left-Arm Tattoo of Casper. His first film title was 'Revenge of the Nerds' and television title 'Menu for Murder'.