Faith Renee Evans, an American Singer, songwriter, actress and author was born on June 10th, 1973 in Florida and was brought up in New Jersey. She again relocated to Los Angeles to pursue a career in music. She became the first female artist to sign a contract with Sean 'Puff Daddy' Comb's Bad Boy Entertainment and released three platinum certified albums! Evans bagged a Grammy award in 1998.
As an actress, she made her debut on screen with the musical drama 'Turn It Up'. The multi-talented lady published her autobiography 'Keep the Faith: A Memoir' in 2008. In 2009 the book won African American Literary Award for Best Biography under the Memoir category.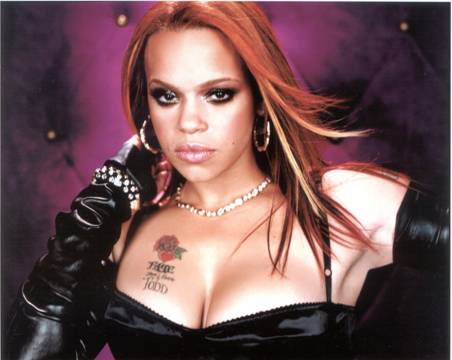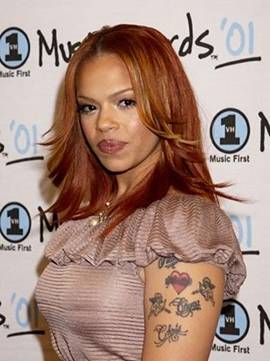 The gifted actress-singer has an inclination for bold tattoos. To commemorate her marriage with Todd Russaw, Evans got a rose and heart tattoo with the words 'Faye and Todd forever' on her right chest. The marriage, however, did not last like the tattoo promised!
Evans like to tattoo the names of her beloved on her body and on her left upper arm, she has a rose with  a musical-note banner along with a cherub tattoo shooting bow and arrow! Below the tattoo, she has the word 'Chris' inked in memory of her deceased husband Christopher Wallace!