Iam Joseph Somarhalder was born on 8th December, 1978. A famous American model, actor and producer he has earned much fame and appreciation for essaying the character of Boon Carlyle in the TV drama The Vampire Diaries. The actor started his career in 2000 with the WB series of Young Americans that was very short lived. Post that in 2002, he played bi-sexual character named Paul Denton in The Rules of Attraction.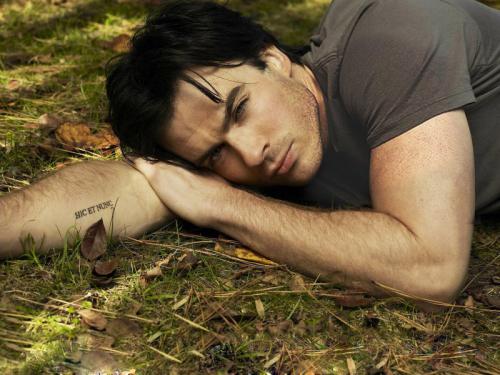 Smart and suave, Somerhalder has only one tattoo to sport, which has gained much hype amidst his fans. It's a script tattoo that is done on his right arm. The tattoo in his right arm displays the letters "HIC ET NUNC". This is a Spanish term that has been tattooed using a classic script on the actor's arm. The English translation is "Here and now".
Usually, script tattoos carry words and phrases that have a personal connect with the individual. In case of Iam Somarhalder this tattoo could probably refer to this attitude to life i.e. here and the now and the immediate present. The tattoo is done in a decent and neat way and adds to his overall persona and charisma. Some of his fans have taken on his tattoo style in the recent past.