Jenni Farley famously known as jWoww, is a well known American star. Her first brush with limelight happened in MTV series Jersey Shore. Later she also came to be known for another series Snooki and jWoww.
Born on 27th February, 1986, her modelling career is quite high flying with she being the face of sun tanning products of Australian gold company.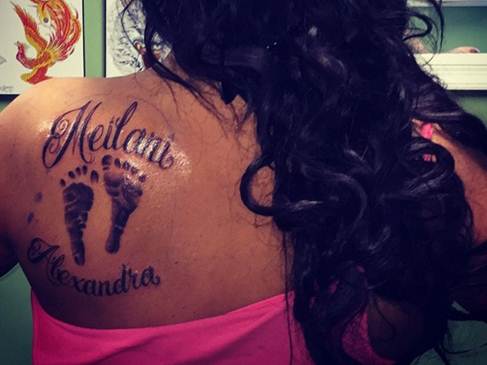 Known for her excellent sense of style, she is one tattooed lady with tattoos ranging from a tiger motif on her right thigh, a dragon across her rib cage, praying hands and cross on her right shoulder and angel wings and rose on her ankle.
jWoww has recently welcomed her baby daughter into her family, and in memory of her she has got herself inked in baby's footsteps replicating her daughter. Along with it there is also the name of Melanie Alexandra that is tattooed on her shoulder. Clearly the new mother is gushing with happiness.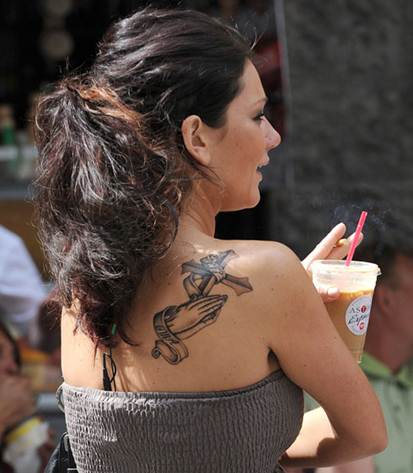 Another very prominent tattoo is praying hands and a cross which signifies a religious aspect. It was inked in memory of her deceased grandmother, as homage to her.

Tags: