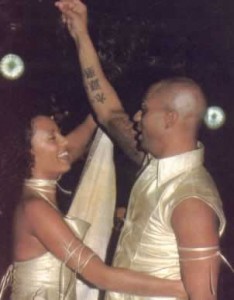 Jimmy Gulzar was born as Jimmy Bryan Gulzar and is known to act in movies such as Genus Hero, Wasted and Chronic Misadventures of Slackers in Space. Jimmy Gulzar earlier known by the name of Jimmy Goldcard for his reported spending habits as per the British tabloid press and is also an exceptional Dutch dancer. He is also known by many people as the ex-husband of Melanie Brown a former member of the "Spice Girl"
Jimmy is also known for his unique and eccentric tattoos, his most popular one being the inverted U English script tattoo. Though Jimmy never gave any specific reasoning for that tattoo, sources reveal that they had something to do with their love affair with Miss Brown. Apart from that Jimmy also bears a Chinese encryption of some sorts in the right forearm area, which is visible on numerous occasions.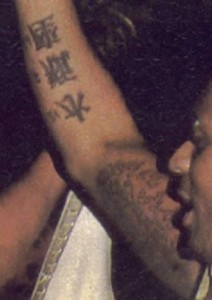 Both the tattoos are uniquely designed especially the one on his forearm. The Chinese encryption on his forearm as per Jimmy's views symbolizes the fire instincts inside Jimmy waiting to explode on the stage in front of his fans. These tattoos compliment Jimmy's sex appeal and really make him a popular figure while performing or acting. They also symbolize how good his choice is regarding selecting a design which compliments his personality.