Jonathan Rhy Meyers is an Irish model and actor who was born in Drimnah, County Dublin. Jonathan is a Golden Globe award winner for his excellent performances in his movie Elvis, which was a documentary work about Elvis Presley. He has been the official model for several fragrances introduced by Hugo Boss and more. At present the star is acting in Dracula series for NBC. This wonderful actor has been in controversial news lately for his alcohol addiction.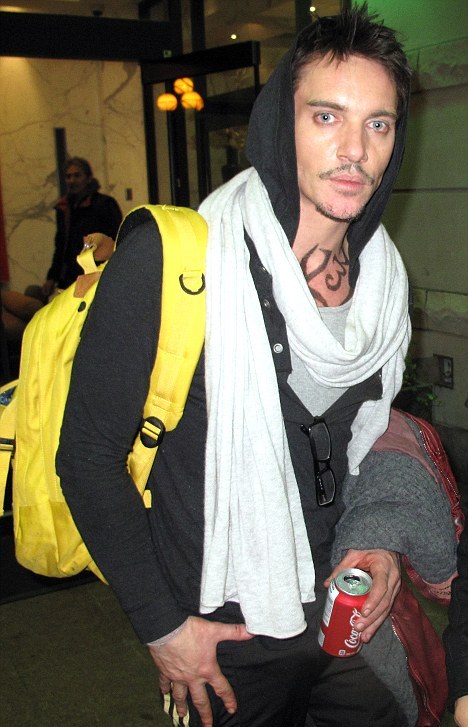 Jonathan Rhys Meyers has several unique tattoos that might hold some meaning to him. The artist has a decorative design tattoo of bands embedded with series of similar dots that are lined with care. And on the opposite right arm Jonathan has designed the letter tattoo that reads a phrase "no mud, no lotus", that resembles and symbolizes the Buddhism symbols. According to the Buddhists, lotus flower is a wonderful symbol of enlightenment in the soul. Mud symbolizes suffering we Endeavour in this world.
And it was explained that you can never overcome sufferings without achieving enlightenment. The actor also has adorned with Celtic tattoos done starting from his neck and spreading over his chest.  Meyers is a marvelous person with troubled life and has faced many dreadful situations in recent times because of his addiction that has been torturing. The amazing tattoo around his neck and chest portrays the strength with which he is struggling within his soul.