Kat Von D (Katherine von Drachenberg) was born in March 8th, 1982.  At 33, she is a successful global tattoo artist, musician and model.  However, her claim to fame was working as a tattoo artist in TLC reality show named LA Ink. She created a Guinness World Record of maximum tattoos given by one person in 24 hours, with 400 in total. She has 3 albums to herself, the third one is "Heart On"!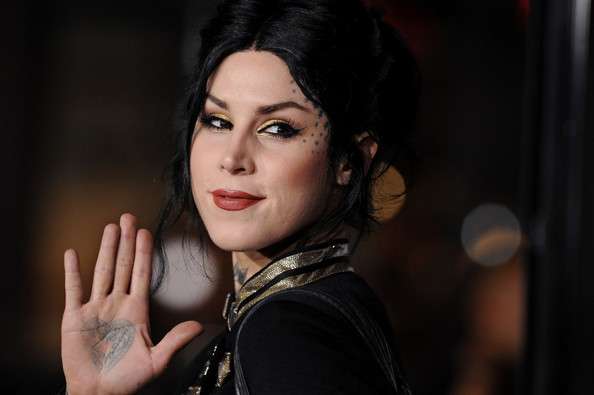 Kat is known for her free-spiritedness and a bohemian sense of style! Being a famous tattoo artist she has covered her entire body in creative and symbolic tattoos, which includes her face, neck, back, hands, waist and legs. She even has portraits of her mother, father and sister on her body. When you see her face you will find the left side of her forehead covered with stars tattoo. According to her it makes her carry her feminine side with grace, divinity and élan.
Another beautiful tattoo that Kat has out of many is on her right palm. It's a heart tattoo. The tattoo is simple and sober, with delicate designs within the heart. This acts as an ongoing reminder to herself to do everything in her life from a state of love.