One of the most famous American TV personalities in the recent times, Khloe Kardashian, all of 30 years, is also famous as the sister of Kim Kardashian and the sister-in-law of the celebrated NBA player Kayne West. She is also involved in retail and fashion industries with her sisters Kim and Kourtney Kardashian. However, she is undoubtedly more famous for the reality shows Keeping Up with the Kardashians and her stint as co-host to Mario Lopez in X-Factor Season 2.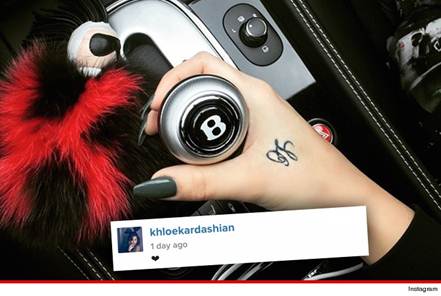 Known for her sleek style of tattoos, all of Khloe's tattoos are associated with her personal life and loves. Among the four tattoos which find places in her body, we love her I love you tattoo the most. What makes it more special is that it is written in her deceased father, Robert Kardashian's handwriting. Khloe really wins our heart with this sentimental and lovely tattoo.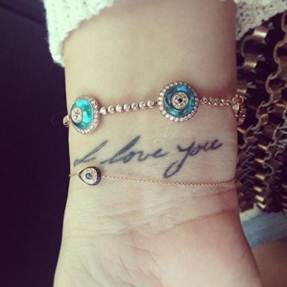 While her sudden marriage to Lamar Odom followed by filing a divorce case is quite famous in the entertainment industry, Khloe has recently shocked all her fans by instagramming her intricately crafted L.O. tattoo on her left hand. Whether or not she really wants this divorce or this tattoo is a signal for reconciliation is absolutely her choice, but we cannot help but marvel at this lovely small but great wrist tattoo of hers!