Born in 9 September, 1974, Marcos Curiel is a famous guitarist connected with rock bands named The Accident Experiment, P.O.D and Daylight Vision. Curiel started to work in P.O.D. the year he graduated from Bonita Vista High School in the year 1992. His friend Noah Bernardo accompanied him to his musical journey and both of them started creating wonderful tracks. With this they started to build a strong fan base that loved their music. Several music releases and albums happened and Curiel rose to fame with his talent. Their hit album "The Fundamental Elements of Southtown" and "Satellite" created a huge uproar.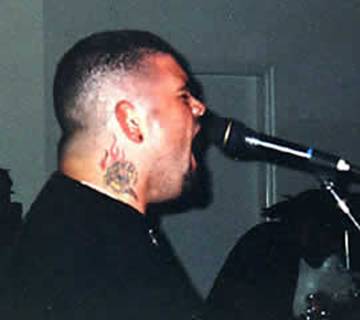 Hits followed with "Alive", "Youth of the Nation" and many more and this lead to his nominations in Grammy Awards.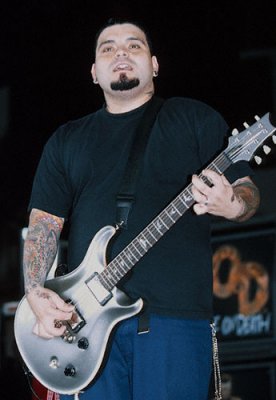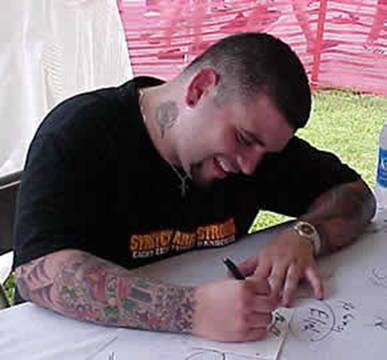 His hand tattoo was an attraction among many youngsters who thought about having tattoos that time and many youngsters made the tattoo on their hand. The neck tattoo was the centre of attraction mainly as it portrayed his rough and tough macho look. Being the youngest in P.O.D, Curiel was loved by all his fellow colleagues and his music was loved by the nation as was his tattoos that time. With guitar in his hand and the weird tattoos on his neck and hand, he seemed to catch the eye instantly. The hand tattoo is more detailed and has inscriptions written that are close to his heart. The neck tattoo is simpler and inked with blue that gives a different attention to his outlook.