Michael Bublé was born in Burnaby, British Columbia to Lewis Bublé, a salmon fisherman, and Amber nee Santaga. He has two younger sisters, Brandee, a children's book author, and Crystal, an actress. The siblings were raised in the Roman Catholic faith. He attended Seaforth Elementary School and Cariboo Hill Secondary School.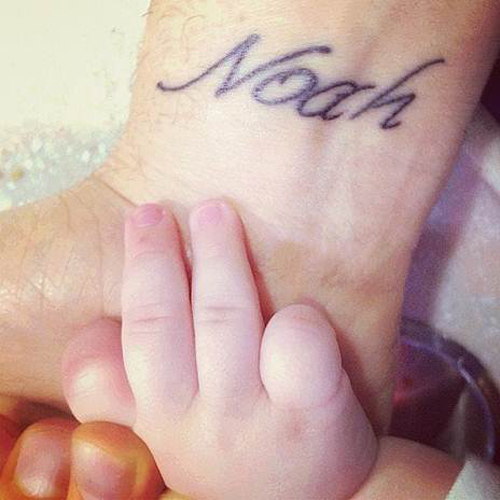 Michael Bublé dreamed of becoming a famous singer since he was two years old. When he was a teenager, he slept with his Bible and prayed to become a singer. Bublé's keen love for jazz music began around age five when his family played Bing Crosby's White Christmas album during Christmas.
The tattoo that he has is a calligraphy tattoo that has the name of his son Noah. He frequently posts images of himself and his son on the internet while showing off the tattoo and it showcases how much he loves his son. Michael doesn't hide his inhibitions when it comes to showing his love for his son Noah and he has been showing off his forearm tattoo all the time.