Disney Star Mitchel Tate Musso is best known for three of his Disney characters: Miley's friend Oliver Oken in 'Hannah Montana', Jeremy Johnson of the animated series 'Phineas and Ferb' and King Brady of 'Pair of Kings'! The American singer-actor was born in Garland, Texas on July 9th, 1991.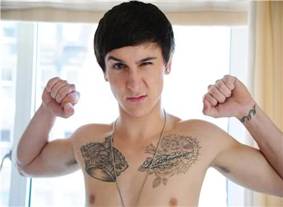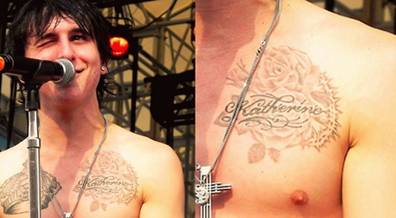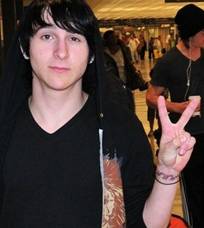 Musso is of Italian-American descent. He started off his musical career with an album in his own name under Walt Disney Records. The cute young actor made his debut in Hollywood movies with 'Secondhand Lions'. He has also provided his voice in movies like 'Monster House' and the Disney Channel Original Movie, Life is Ruff.
The potential singer is way too much into tattoos and is often spotted shirtless during his concerts! He has a triple 'M' tattoo on his left wrist. The 'MMM' stands for 'Mason, Mitchel and Mark', the three siblings. Musso has two chest tattoos. The one on the left is a thorny rose tattoo with his mother's name 'Katherine' written inside it. The tattoo is very close to his heart. Literally. On the right side there is a crown tattoo with a lion in it! He also has a tattoo on his arms with his father's initials. Quite a family person this youngster is!