Persia White was born on 25th October, 1972. Known mainly as an American actress and musician, she is also a solo singer. As a member of XEO3, the industrial rock band, she is known for her debut album Mecca.
Apart from this as an actress she gained immense popularity with the sitcom girlfriends as Lynn Searcy. She has appeared in a series of movies of different genres and also appeared in TV series vampire diaries.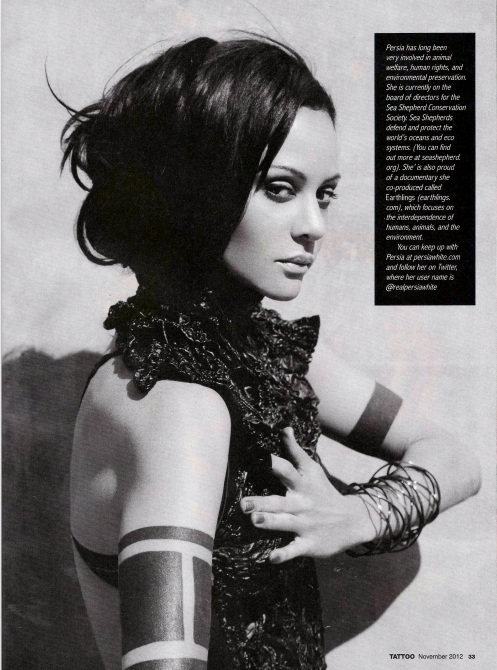 She has solid arm bands tattoos around her biceps. She also has two magnolias, which is a reminder of birth of beauty from tragic circumstances, a sense of beauty beyond darkness.
The bold bars are an experience of her life's journey. They quite like the rings on a tree, show the immense range of time and knowledge. It shows a balance of yin and yang, negating out the negative space and giving a new hope to move forward.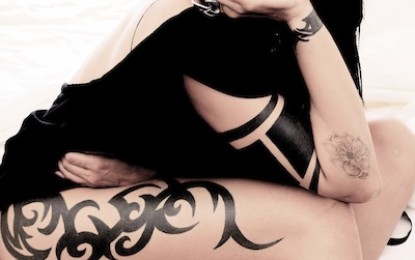 The large tribal tattoo, which is on the right hip is an ancient intricate symbolic design showing good energy and positive sides of life.

Tags: