Rosie Huntington-Whiteley got her first big break in January 2004 when she travelled to New York for a shoot with Teen Vogue. She later made her catwalk début alongside Naomi Campbell in New York in Spring 2004, and she participated in a photo shoot by Bruce Weber for Abercrombie & Fitch.In early 2006, she was signed to American lingerie brand Victoria's Secret, making her début at the brand's 2006 show in Los Angeles.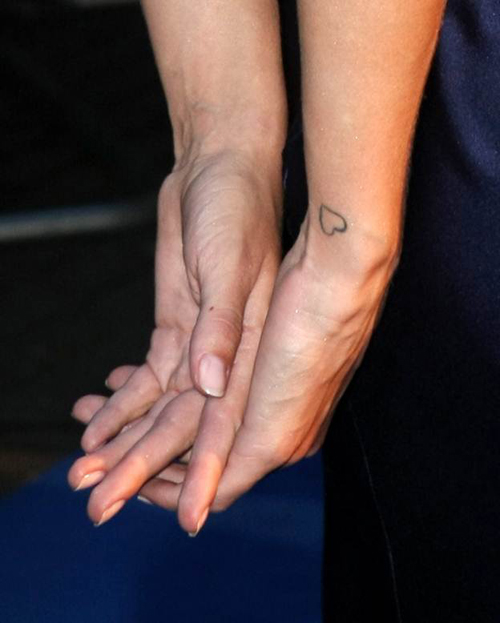 Rosie Huntington-Whiteley did not make her mark in the fashion industry until 2008, when she was cast by the then chief creative director Christopher Bailey, replacing Agyness Deyn for Burberry's autumn/winter campaign with actor Sam Riley.
Rosie Huntington-Whiteley has a wrist tattoo which includes a small heart outlined on the side of her hand. The tiny hearth tattoo showcases her love for the work she does and how much effort she puts in her career to maintain her success and she draws inspiration from it to love and be loved as much as possible. She looks great in these colorful tattoos.