Ryan Sweeting is a Bahamian born professional American tennis player. From his young age Sweeting has won many awards and titles that includes, "US Open Boy's singles title' in the year 2005. He has compiled as a junior with singles record of 94-51, and has attained the No 2 rankings in the junior world champions, for the year 2005. Sweeting transformed in to a professional player when he won four ProCircuit doubles titles that he acquired in the year 2007. Ryan also served for the US Davis Cup team as a practice ppartner in the year 2007 and he completed the ProCircuit singles and ranked 216 according to the ATP World rankings.  Sweeting was engaged to his sweetheart actress Kaley Cuoco and got married in the year 2013, December 31st.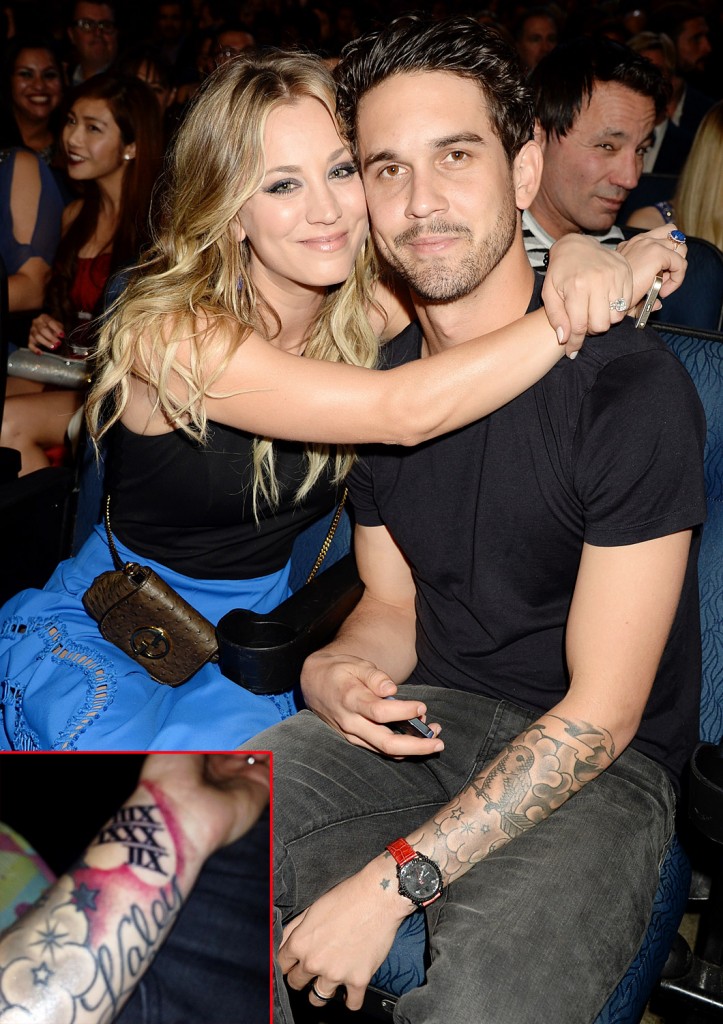 Sweeting is no stranger to the body art and has a scripted letters as right rib cage tattoo. He has inscribed six words stacked up in a row on the sides of his right ribcage:
"siMplicity
PeAce
Youth
Hope
LoVe &
meMories"
As we read the capital letters in this lettering tattoo spell out "MAYHEM". Now this player has inscribed a honeymoon tattoo of his dear loving wife Kaley as his left forearm. Now Sweeting has made her name a part of his body by permanently inking a name tattoo that reads as "Kaley" in bold ink. The first name of the gorgeous actress is etched along with their important wedding date in dark bold Roman Numerals – XII XXX1 XII. The name is written in sleek cursive writing along with some stars and flowers as romantic designs inscribed closer. The numeral tattoo is beautifully placed within a red heart tattoo.