September Carrino, who became extremely popular after featuring in Playboy College Girls is an adult model. She was born on February 6 of 1987. She moved to Northern California when she was only five from her birth place Harbor City, LA. From her childhood, she was fond of getting attention from everywhere. She was known as the rocker girl during her high school period.
September was good in drama but later she decided to become a model. After signing up for Playboy, it was not too late for picking her picture as the cover page of their magazine. Later she signed up for PinupGlam where she worked exclusively and currently she is still there.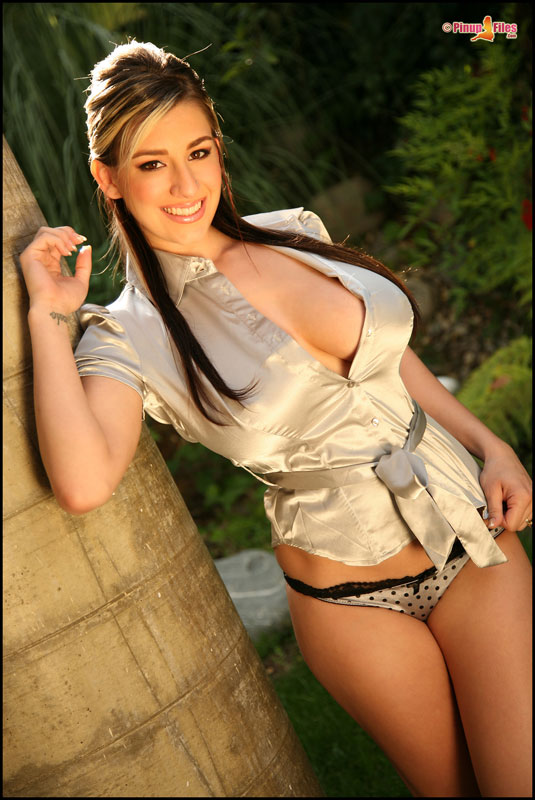 Carrino truly believes in wearing tattoos and a lot of tattoos. She is another fan of right wrist tattoos and in many pictures of her you can mark that during many of her presentations. Though they are not large sized tattoos but enough to catch the eyes of her fans. Normally it is structure which symbolizes nothing but the attraction that she wants.
If you come across this American beauty, never miss to watch her back since most of the time she wears a lower back tattoo. It may not be full of logic but it must be vibrant and lovable. During her glamorous photo suits, she wears right butt cheek tattoos to get as much attentions as she want.
Currently September Carrino is active in many photo suits, modeling and movies as well. Mostly she wears vibrant tattoos because she loves to get attraction.