Stephen Dorff, born on 29, July 1973 is a very famous American actor, better known for the Stuart Sutcliffe portray in Backbeat. Also for Johnny Marco role in Sofia Coppola's somewhere he got a lot of popularity. He was born in Atlanta, Georgia of United States. This 41 years aged actor started his career as an actor from 1985 and he is still active in this profession today.
He has also acted in various TV programs such as leading or co-stars like Blossom, Different Strokes, Married… with Children and Roseanne etc. He had his first prime role in The Gate which got a lot of fame as a nice horror movie.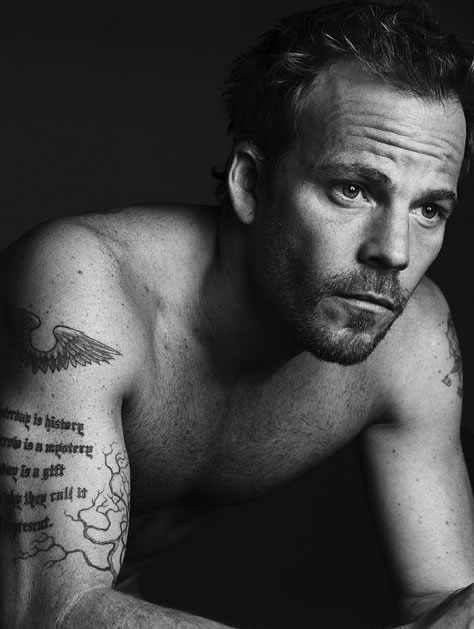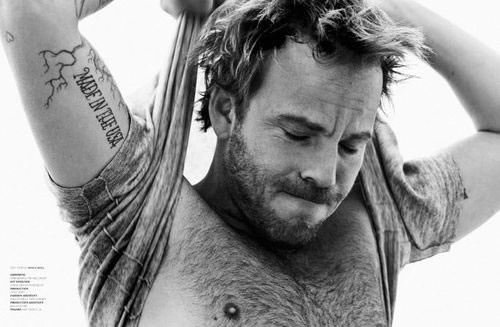 Dorff loves to wear various kinds of tattoos whether he is going for an outing or shooting a movie. He likes to show his body and that has been marked quite a lot of time. One of the reasons for that may be the Lettering Tattoo which he always wears in his right shoulder. It's like a poem above which there is a wing tattoo which looks likes an eagle's wing. The combination of these two tattoos on his shoulder looks just awesome.
At the back side of his right shoulder, he wears a Made in the USA tattoo which suggests his patriotic thinking for his nation. Though he wears a lot of tattoos which sometimes seems irrelevant as per logic is concerned but if you consider about style only those tattoos are very nice looking especially on a handsome guy like Stephen Dorff.