Danica Patrick, the 25th March 1982 born in Beloit of Wisconsin is an auto driver of America. She also has other talents like modeling, advertise anchoring etc. Currently she is competing in IndyCar Series. She awarded as Rookie of 2005 for the seasons of IndyCar and Indianapolis.
Danica has an autobiography published under her name Danica: Crossing the Line. She won the 2008 Indy Japan 300 and became the first ever female racer to win it. This gave her confidence to compete in the NASCAR circuit. Again she became the first ever female racer to win pole position in the Sprint Cup in Daytona 500 during 2013.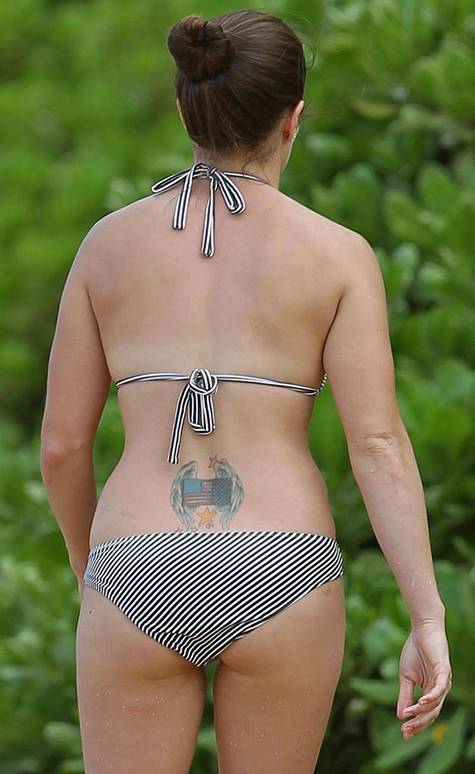 The speed star Danica wore a swim suit and showed off her flag tattoo on the lower back in the 2009 session. It is an American flag but half only and another half is checkered. She had given a lot of trial photos and finally got the best one which was published. The swimsuit allowed her to show not just her natural beauty but also her patriotism towards her loving countries through the tattoo. There are extra effects of angel wings tattoos on its sides with few stars to make the flag more beautiful.