Sean John Combs popularly known as Diddy is born in the year 1969, November 4 and transformed in to the most powerful man in every field he ventured. Diddy became a famous rapper and won several awards such as the MTV Music Awards, Grammy Awardsfor music tribute. He also is a global successive entrepreneur whose cloth line the Sean John ansSean from Sean Combs received the honor of being the Council of Fashion Designers of America Award. Sean Combs is recognized as one of the richest rapper.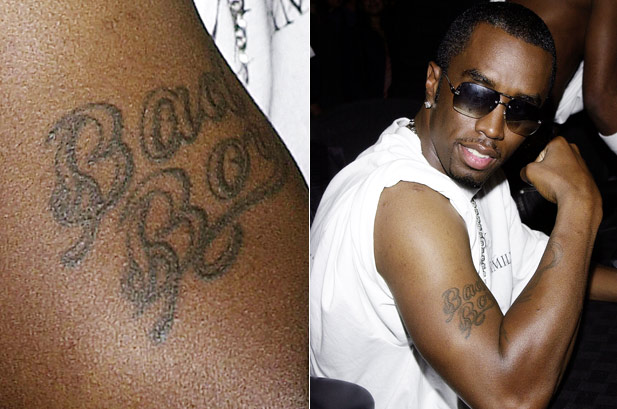 Diddy has a massive collection of wonderful tattoos all over his body in diverse locations. The fashionable hip hop rapper has depicted a neck tattoo. This is placed at the left side of his neck and is a word tattoo that reads as God's Child, written in curvy cursive handwriting. Sean has right arm tattoo with letters "Bad Boy" engraved with a cursive double outline font that looks extremely attractive.
He has a chest tattoo with the signature of "Muhammad Ali" whom he claims to be his Godfather with honor. On his left arm Diddy has opted to draw a Celtic cross tattoo that looks fantastic in his well toned body. He also has an angel tattoo with a flag and words written. Diddy also has also some lettering inked on inner areas of his forearm.