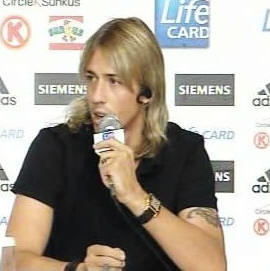 Guti or Jose Maria Gutierrez was born on 31st October in the year 1976 is known as a very famous football attacking mid-fielder in the Spanish division. He has made appearances in more than about 500+official matches for Real Madrid and has also served as vice-captain. During his playing days, Guti assisted his club to about 15 or more trophies among them the three most prominent ones being the three UEFA champion's leagues and five or so La Liga trophies. He made his debut in 1999 and has played about 13 odd occasions for Spain.
Though this Real mid-fielder is somewhat shielded due to the presence of Cristiano Ronaldo, he is just as equally important for his county as well as national side. He is also known for his sexy tattoos which he has on several portions of his body. Guti on being asked which among his encryptions his favorite, the hot mid-fielder are replied the one which is on his especially on the left bicep, his favorite.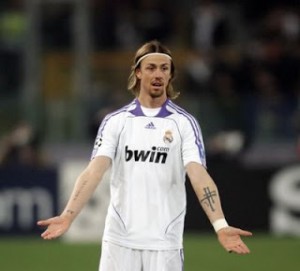 This tattoo somewhat represents a tribal armband. He said that this tattoo is very special for him as when he got it done, he went through his best phase of his completed career. Apart from that Guti has one on his back shoulder, mid-lower portion of his back and another 2-3 under his left arm.