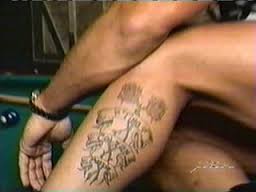 Monty Kip Sopp more popularly known as Billy Gunn is a WWE five time world tag team champion as well as one time tag champion with New Age outlaws accomplice Road Dogg. He was born in the year 11th November 1963 in Orlando, Florida and is popular for his appearances in the WWF or WWE from the year 1993-2004 and again from 2012 to present. He has won about 14 prestigious championships and is also known as 1999 "King of the Ring" victor.
Early on Gunn was a bull rider but left the profession at mid-20s to make his career as a wrestler.  He made his debut in 1989 and was a very popular figure during his prime time. He apart from his wrestling skills is also quite loved and fancied for his well-built bodies and eccentric tattoos. He has several tattoos carved on his body but two of them namely are very close to his heart. The first one is the Rose tattoo on his left leg which has the name of his wife "Tina" and followed by his oldest son name and then followed by his youngest sons' names.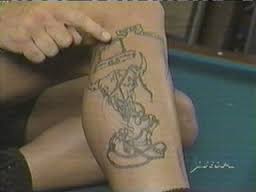 The second one which he loves is the boot and steers head tattoo on his right leg. Billy says that this carving is very special as his good times started after he got them done.